About Us
Sitetec Construction Company is the Southeast's leader in multi-family housing construction, specializing in renovation, redevelopment, adaptive re-use and fire restoration & reconstruction after natural and man-made disasters and large construction general contracting. Founded by President Timothy D. Broome in 1995, Sitetec is committed to excellence in craftsmanship, responsiveness in service and integrity in all that we do. Our success is built on our reputation for delivering multi-family building projects on time, within budget, and a company-wide commitment to quality from start to finish.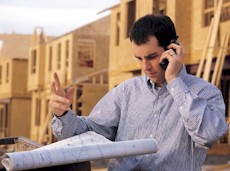 Sitetec Construction Company is a privately held company based in Charlotte, North Carolina. Most of our projects are located throughout the Southeast, but we have also worked as far north as New York State and as far south as Key West, Florida. Our network of resources and our ability to put a team on site is unlimited.
Our portfolio includes award winning multi-family residential properties, large scale luxury condominiums, upscale and moderate rental garden and high rise apartments. Sitetec has worked on more than 6000 multi-family projects for our satisfied customers, and most of our customers return to Sitetec for all their multi-family property needs, time and time again.
Sitetec clients include most of the Southeast's major multi-family residential property owners and developers, architects, insurance companies, real estate management firms and condominium and co-op owners associations.
_______________________________________________________________________________
Member of the; Charlotte, Atlanta & National Apartment Association. NC, GA & National Community Associates Institute (CAI) and the Associated General Contractors (AGC)